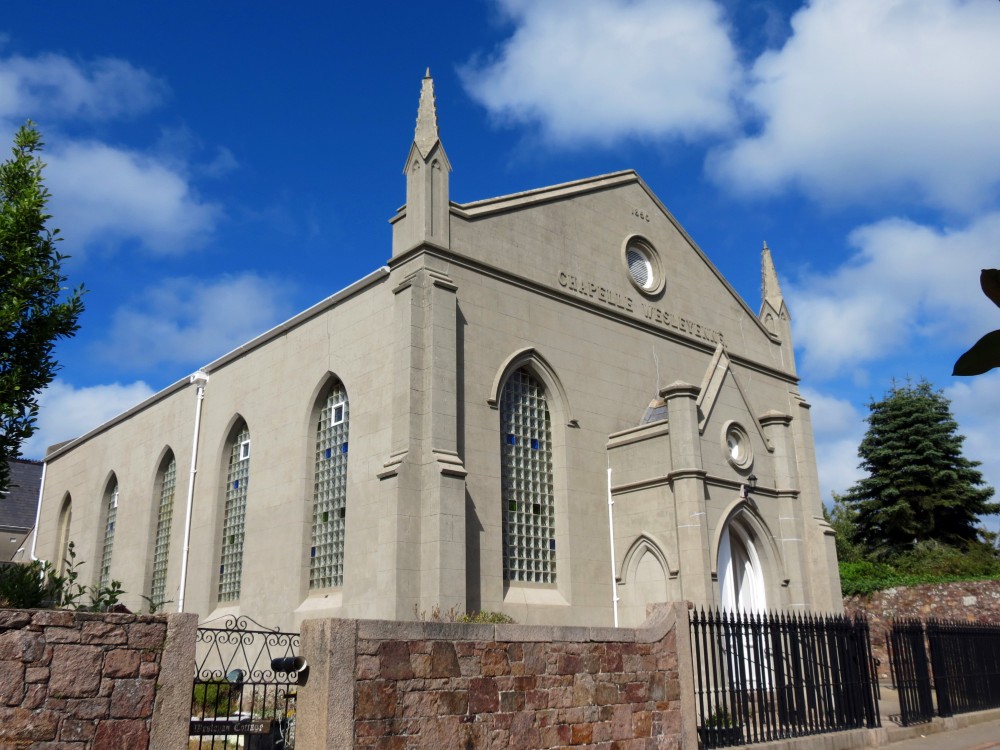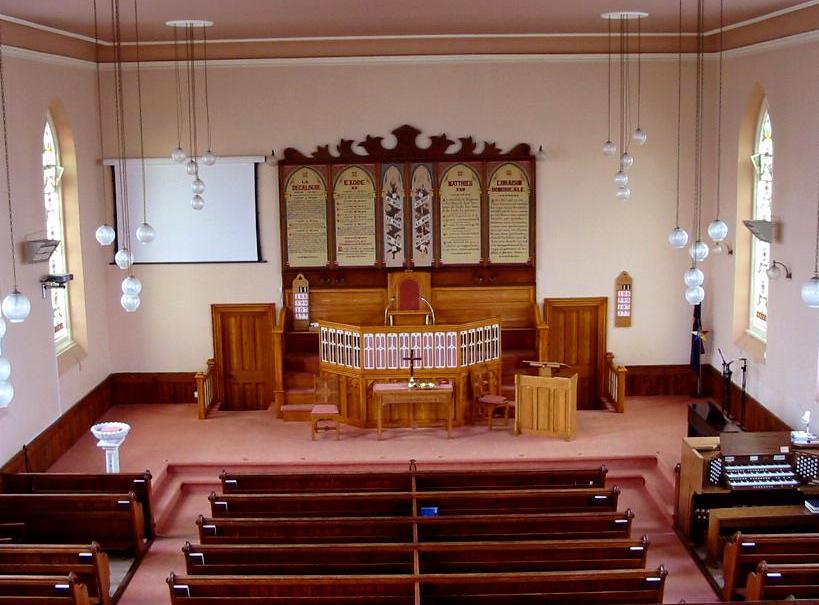 Welcome to our website for St Martin's Methodist Church, Jersey, Channel Islands, as it enters on its third Century!.
St. Martin's Methodist Chapel is quite a typical 19th century, 300 seater building, erected in 1851 near the heart of the north eastern parish of St. Martin in Jersey.
It succeeded a smaller chapel of 1820, part of which remains in the buildings that form "Ash Cottage", which you will pass on your right as you drive up Rue de Belin, up to the present day chapel.
Step inside into a light, warmly decorated interior. At the millennium, the Chapel was given a major refurbishment, which aimed to make it more convenient for more modern and flexible styles of worship, while preserving and celebrating some of the more striking architectural features from its past.
The pews were retained at that stage and, though inflexible, are relatively comfortable!
Hi-tech arrived in 2006 with new audio-visual equipment, allowing for songs and presentations to be projected.
Its classical "shoe-box" proportions give it a pleasant acoustic both for worship and choir performances.